Phoenix Business Growth Events
REGISTER NOW for Our January Marketing Summit
When: Wednesday – January 10, 2018 6:30 PM to 9 PM
Where: Rio Salado College Conference Center 2323 W. 14th Street Tempe, AZ 85281
Our monthly Arizona Marketing Summits are the glue that bring Phoenix-area entrepreneurs, self-employed business people and small business owners together on a regular basis to keep learning, discovering and implemen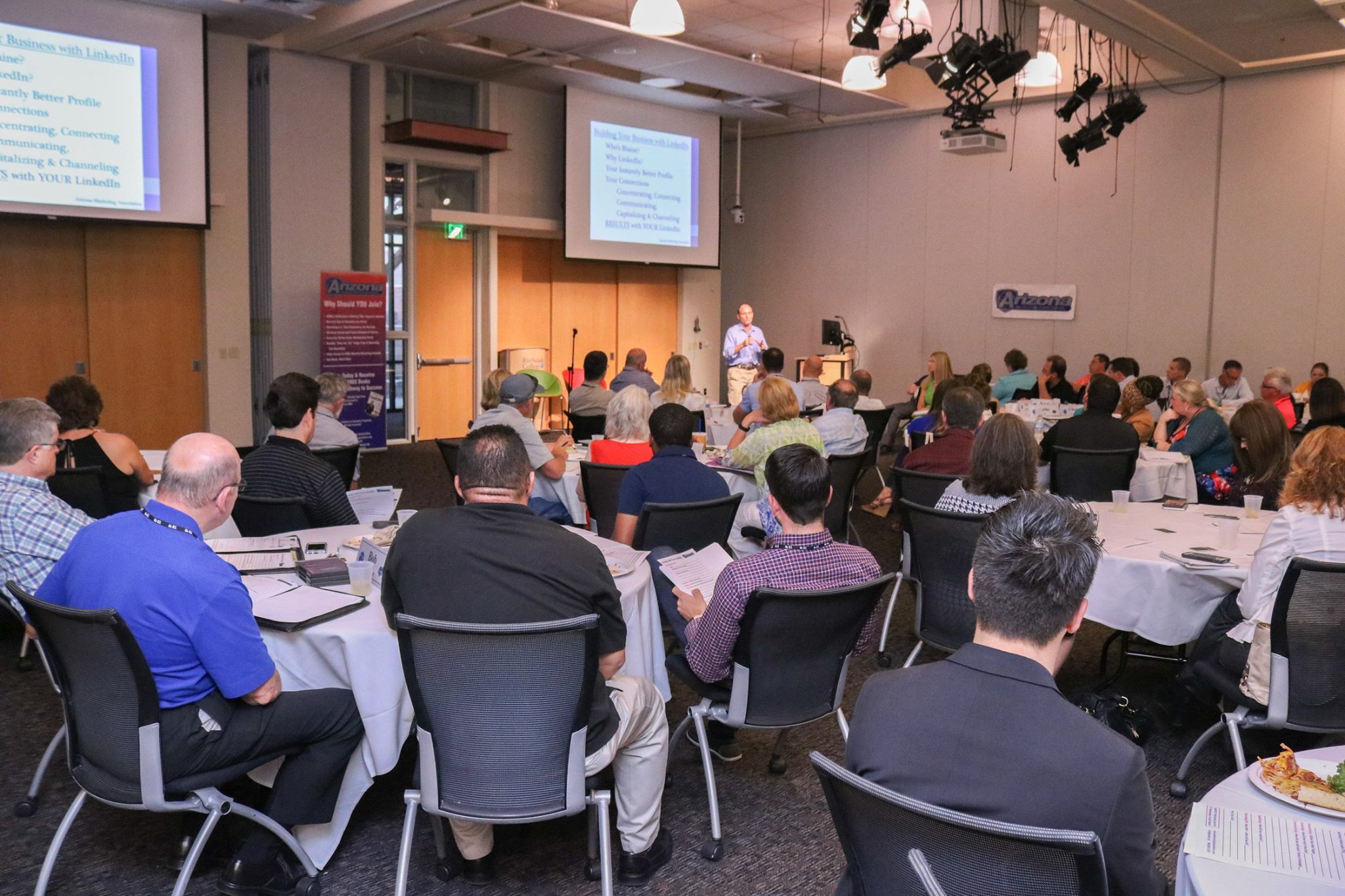 ting with great confidence. You see, our members are all driven, innovative, action-oriented, results-focused and ambitious folks. If you find it difficult to find others who "really understand you," then this is the place. You will be among friends and confidants who think just like you. Entrepreneurs are the loneliest people on the planet. The rank and file just do not think like us. What we provide is NOT "another" meeting. Who wants to go to another meeting? We have fun while we network, learn and grow. Whether you are a small business owner, professional practitioner, or a sales professional, you'll love what we provide.

Do you want to stop playing "Follow The Leader" with the WRONG people in your marketing? Do you want to be in an ELITE COMMUNITY of people doing marketing that actually WORKS!!! You can't delay any longer... and why would you?? The Arizona Marketing Association Monthly Marketing Events have been FANTASTIC, but one thing is missing... YOU! These summits offer you detailed marketing critiques, constantly changing, exciting content and unprecedented networking opportunities!! So... you and your entrepreneurial and business owner friends are invited to share in the Phoenix Arizona Marketing Association's Monthly Marketing Summits. Your first summit is FREE so "test the waters" and see how INCREDIBLE these summits will be to help you explode your business. Our previous Marketing Events were AWESOME! In our 'Spotlight' sections, we have learned valuable information on marketing lists, how to get them and how to use them effectively for your campaign. We have 'spotlighted' life-changing information on how to reach for the stars and get there. We discussed the power of implementers and why you need them! We studied FANTASTIC direct mail pieces submitted by members (yes, even you can submit a marketing piece today!), sharing ideas and suggestions. We get to know something about everyone in the room, and we talk about the BUSINESS CHANGING power of the MASTERMIND experience. These meetings are INCREDIBLE, and there is always more to come!!! Why reinvent the wheel on your marketing? If you're short on time, not sure where to turn, and struggling to come up with your own unique marketing campaign, these Arizona Marketing Summits are a MUST for you.


MARKETING SPOTLIGHTS - - We work ON YOUR business! This will be a SUPER INTENSE look at your business and marketing from 30,000 feet. Imagine... committed time paying attention to your business and marketing and sharing ideas with others. This is a bargain opportunity to discover how to make your marketing and business hum!!!
NEWEST DISCOVERIES - - every day I'm knee-deep, hands-on in "what works" and what doesn't! Whatever I learn one month, is yours the next!!
HOT CONCEPTS - - This is your opportunity to learn from real-life marketing as the group critiques another member's marketing piece. Yes, you can submit a marketing piece and just wait for the ideas, suggestions, and feedback to start rolling in!
NOT A LECTURE, A DYNAMIC DISCUSSION - - Our meetings are filled with roundtable discussions where you get diverse viewpoints from every Phoenix Insider's Circle Member there - - and you may very well get a needed answer, new strategy or new opportunity from anyone in the group.
VIRTUALLY UNRESTRICTED Q & A - - I'll candidly tackle whatever questions you bring or that occur during our networking dinner.  This is an unprecedented opportunity otherwise available only to coaching groups. Ask me ANYTHING!
WORK ON YOUR BIZ, NOT IN IT - - you need, frequently, to get out of the office, store or factory into a neutral environment, turn off the cell, and just T-H-I-N-K. This is a perfect opportunity to do just that once a month.
BARGAIN "FEE" - - The membership fee just barely covers the cost of the snacks, the venue, and materials. There are plenty of other monthly events to attend that won't give you a fraction of the value you'll get here, and unlike all the rest, I guarantee a profitable experience or I'll give your investment back. Try asking a local organization to guarantee their meetings. Won't happen! Don't forget... your FIRST meeting is FREE so stop making excuses now!
IN YOUR BACKYARD - - How many times do you travel away from home on business and not get this kind of focused, work-on-your-business environment? It would be a shame to miss this convenient opportunity.
NETWORKING - - Meet Members from Arizona (AZ). Maybe make an important new business contact or referral partner. The entrepreneur's experience can be a lonely one. It's good to know like-minded, progressive, success-focused business owners you can talk to and visit with. One contact might be worth a lot! New MEMBERS ONLY WEBSITE!!!

All you have to do to be part of this is REGISTER ONLINE NOW. I'll send you a confirmation right away!!! Bring a friend or business associate and OPEN THEIR EYES to the incredible world of Kennedy style direct response marketing!!! Space is limited so act today! I look forward to seeing you and a friend at the next event!
REGISTER NOW for our next Arizona Marketing Summit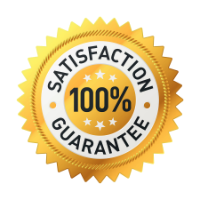 My iron-clad-no-weasel room guarantee: If you come to an Arizona Marketing Association Summit and are not satisfied that you received value for your time, I will donate $50 to a charity of your choice.